DIGITAL BILLING
We exchange documents (orders, invoices, delivery notes) thanks to connecting our clients internal management system and ours.
The documents are transferred automatically without entering the data manually: zero mistakes and maximum efficiency and transparency. We share information and documents (orders and bills) digitallyy thanks to EDI, OCI or XML technologies, depending on our clients needs and requests.
Our goal is to digitalize all the steel products supply chain
We want to delete all the ineficiences that come from manual orders, and to create a continuos flux of information between us and our clients. This way, Manxa can accelerate, simplify and optimize all of our clients processes.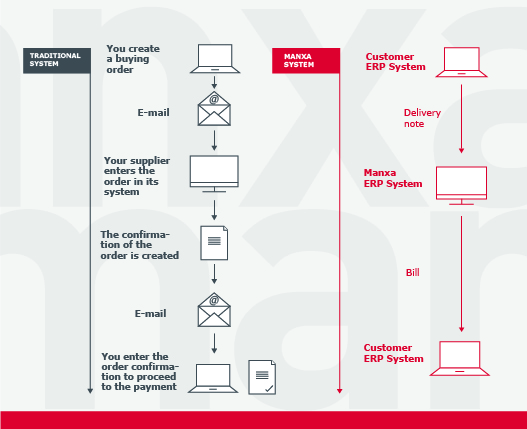 Manxa wants to be considered as a strategic ally in our customers 4.0 business so that we can be part of their digital strategy.
Characteristics and advantages: