About us

We are a specialist in distribution and

transformation

of

steel products

. Pioneers and referents of the sector in Catalonia
-
• More than 2000 professional clients rely on our services and products
• With a stock capacity of more than 40.000m² distributed in our warehouses in Castellbisbal, Riudellots and Olot. More than 1000 references in stock and 13.000 products in our catalog
• Delivery in 24h in our stock materials
• We offer transformation services in order to deliver the product according to your needs: tailor-made, drilled, sharpened and pre-painted
• We have an efficient transport service
• Traceability and quality certificates in all the products that we distribute
• Personalized product with your indispensable information so that the entrance to your warehouse is more efficient and automatic either with numerical codes, barcodes or QR codes
• All our processes and products have the EN 1090 certification
• We work under the ISO 9001 to grow continuously with quality and efficiency
What is our

product range

?

We want to offer

solutions and services

that make simple, agile, automatic and, above all, digital, the process of selection, purchase, reception, and placement of the product you buy at manxa
What will you achieve thanks to manxa services?
·

Reduction in the cost and consumption of materials.

Better control of inventory (avoid overdose), increase productivity, control, and availability of the necessary products
·

Reduction in time

to make entry of products to the warehouse, identify and organize them in the most efficient way possible
Your usual procedure
Stock review
Error control
Send notification to purchases/supplies
Generate the offer
Send to multiple providers
Negotiate conditions
Send order
Receive confirmation
Deliver material
Replacement of the material
Your process with manxa
Stock review
Automatic order (Kanban, Customer Catalog, Digitization of the provisioning)
Delivery, reception, and placement of the material (with traceability, certification and labeling)
manxa is committed to digitization and transparency and makes its internal area available to customers to give them more autonomy and where they can consult all the documents referring to their purchases.
All our solutions are aimed at making the relationship with our customers more efficient and easier: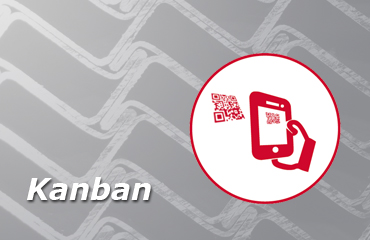 -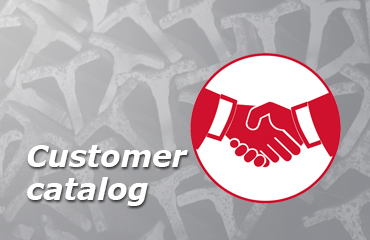 -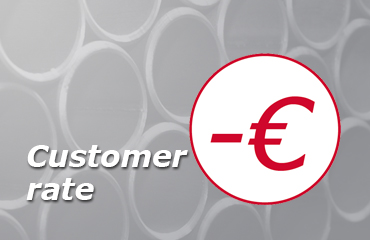 -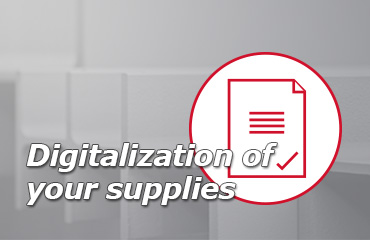 Kanban: Automatic order from the same place of use of materials by reading a QR code at the Manxa App.
Customer Catalog: Prices monthly agreed upon for the products you use the most, we make sure that you have the material in your warehouse within 24 hours. You can make your orders through our website.
Customer rate: Automated and digital rate. The client will receive the updated prices of that family of materials that he consumes the most to speed up the offer and order process. You can manage the service from the website and place orders digitally.
Supply digitization: Design your metal structures with your drawing program and extract it directly to be read by our management system. The documents are transferred directly and automatically without having to write the data manually: zero errors and maximum efficiency and transparency.
With which sectors do we work?
Our products and services are directed to any company that works with steel products: metallic structure constructors, constructors of structures for concrete, machinery manufacturers, and metal builders, among others.
In manxa we have 2 main areas of business:

Transformation and distribution of iron and steel products
CASTELLBISBAL
Polígon Industrial Santa Rita
C Acústica, 5
08755 Castellbisbal (Barcelona)
Customer Service:
From Monday to Friday from 8:00 AM to 7:00 PM
Tel.
972 27 50 27
686 21 76 03
ferros@manxa.com
OLOT
Polígon Industrial Les Mates
C Pep Ventura, 71
17800 Olot (Girona)
RIUDELLOTS
Polígon Industrial de Girona
Sector Llevant C Onyar, 100-104
17457 Riudellots de la Selva (Girona)
Customer Service: :
From Monday to Friday from 8:00 AM to 7:00 PM
Tel.
972 27 45 27
689 75 18 39
industrial@manxa.com
OLOT
Carretera de les Tries, 85
17800 Olot (Girona)

And an area dedicated to the sector of the hardware and home accessories:

OLOT
Carrer Antoni Llopis, 14
17800 Olot (Girona)
From Monday to Friday:
from 9:00 AM to 1:15 PM and from 4:00 PM to 8:00 PM
Saturday:
from 9:00 AM to 1:30 PM and from 5:00 PM to 8:00 PM
Tel.
972 27 44 22
630 12 85 81
detall@manxa.com
BANYOLES
Avinguda Països Catalans, 92
17820 Banyoles (Girona)
From Monday to Friday:
from 9:00 AM to 1:15 PM and from 3:00 PM to 8:00 PM
Saturday:
from 9:00 AM to 1:30 PM and from 4:30 PM to 8:00 PM
Tel. 972 57 01 82
609 79 26 89
banyoles@manxa.com