Digitization with the Tekla design program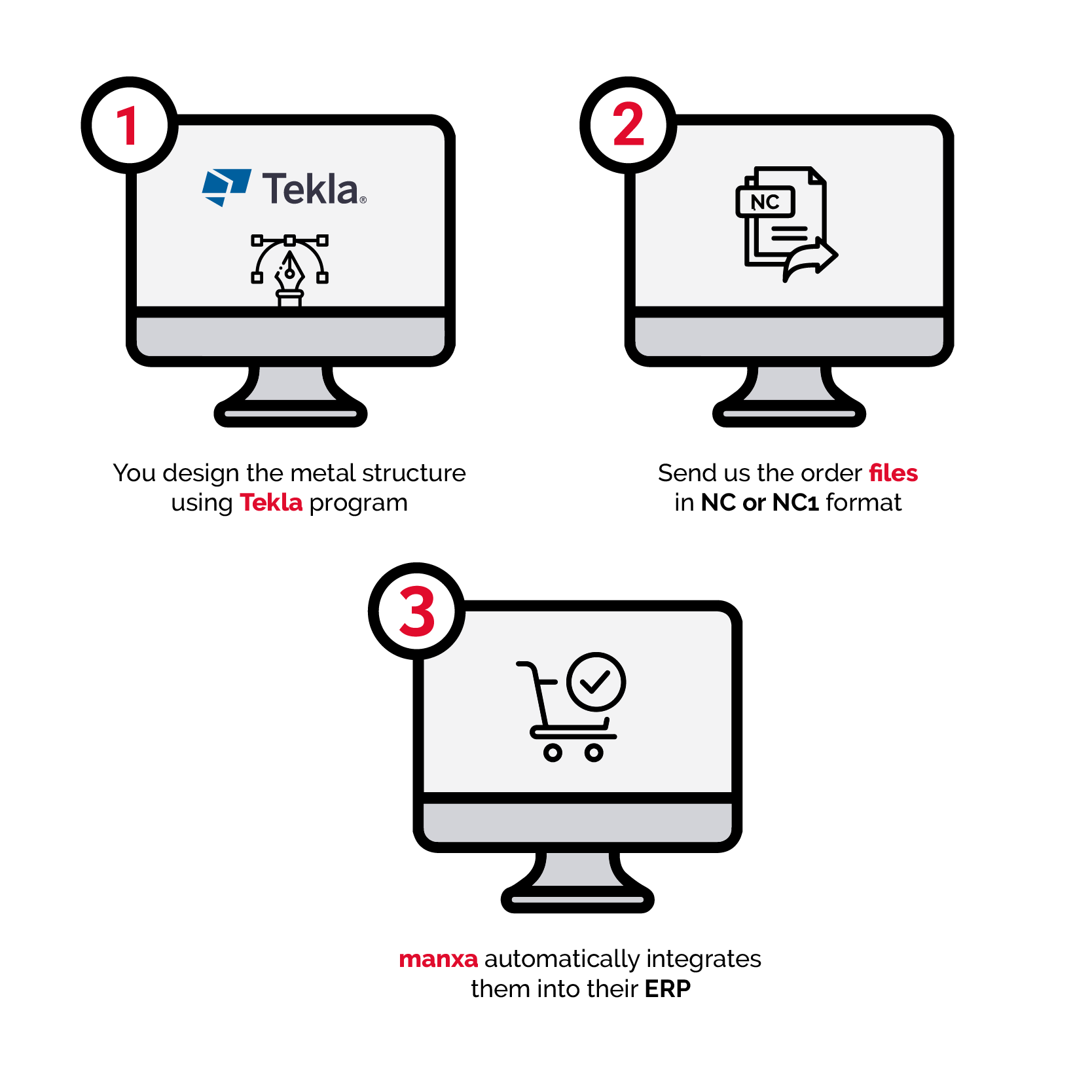 If you work with Tekla, you can digitise supply and order management, thus increasing efficiency in your sourcing process.
Design the metal structure and send us the order files in NC or NC1 format. We will digitally enter your order into our ERP and transfer all the information directly to the machines for error-free delivery.
When processing data digitally, we ensure that no errors are made, allowing us to respond quickly with price and delivery information.