Digitization with the Tekla design program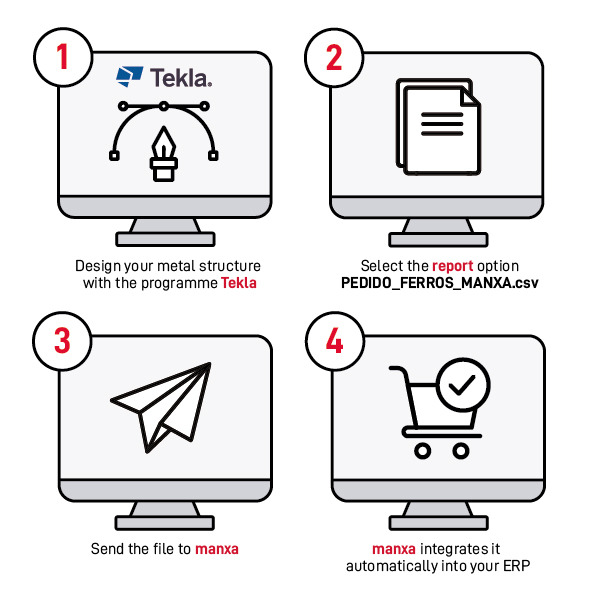 If you work with Tekla, you can digitise supply and order management, thus increasing efficiency in your sourcing process.
Design the metal structure and extract the file in Excel format directly from your drawing program, which will be read by our ERP system (SAP) with all the information needed to transform the beam, tube or angle. This way, we ensure the efficiency and safety of all your orders.
When processing data digitally, we ensure that no errors are made, allowing us to respond quickly with price and delivery information.