We already have the solar panels installed in Castellbisbal!
Manxa is committed to renewable energy with the installation of photovoltaic panels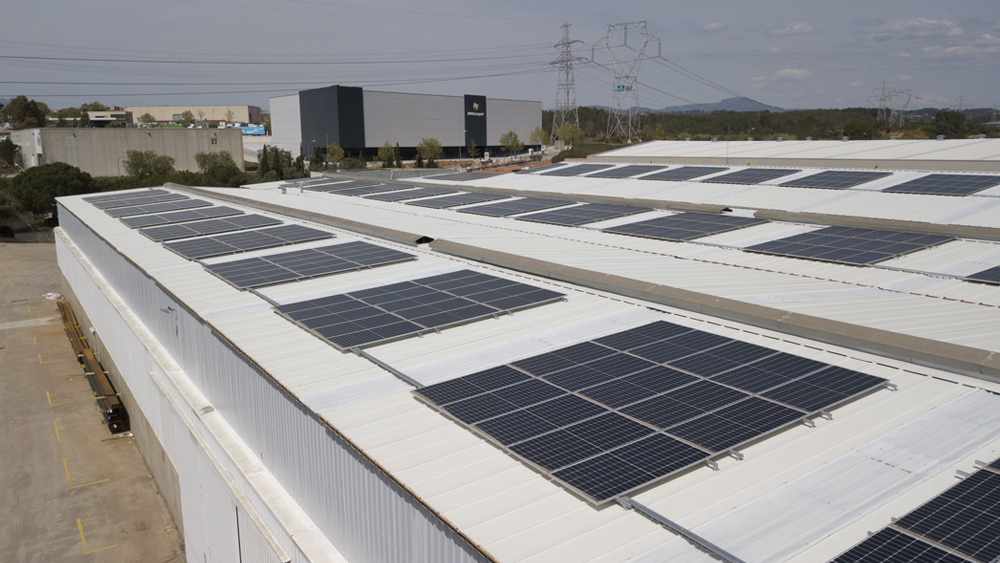 At Manxa we are committed to the territory and to sustainable growth, which is why in 2022 we will be installing photovoltaic panels in all our centers.
Today we already have the infrastructure set up and in operation at Manxa Ferros Castellbisbal. This installation, with a total of 404 solar panels, will generate about 289,436kWh per year which will avoid the emission of 113 tons of CO2 per year (the equivalent of about 43HA of planted trees, an approximate extension of 60 fields of football).
The solar catchment area is about 13,900m2, which covers approximately 75% of the energy demand of all our activity in this ship. This is because the plates are oriented to the southeast, taking advantage of the best orientation to have the most hours of sunshine with solar energy production.
With this project we propose an opportunity for energy efficiency. Opting for clean energy, as well as self-consumption of solar energy, is no longer a trend but a climate necessity.